Our Core Working Committee
Our Core Working Committee consists of philanthropists from different professions. We are a team of dedicated individuals committed towards the common cause of supporting children with intellectual disabilities.
– Principal Consultant, Knowledge Services- Health Research & Consulting, Capita India Pvt. Ltd
Denny John is currently working as Principal Consultant, Knowledge Services- Health Research & Consulting, Capita India Pvt. Ltd, Mumbai, providing consultancy in the field of health economics and outcomes research for national and international clients.
He has deep interest in evidence-based public health management. He has conducted research work in areas of economic evaluation, HIV/AIDS and health financing. He has also presented his research work at various national and international conferences and published them in journals.
He currently volunteers with Suryoday School and Oasis India.
– Cognitive Behavior & Drama Therapist
16 years of experience working with special needs individuals. Training Children & Adults with Autism and other Developmental Disabilities with an Eclectic Approach of ABA & CBT with Drama Tools to promote overall development of building academics as well as Dynamic skills of Social Interaction and Communication.
Previously worked at JBCN International (Mumbai), Dubai Autism Center (Dubai).
Currently working as a Staff Supervisor at Special needs Future Development Center, Dubai from past 6 years.
Writing for 'The Living Document' Magazine in the UK wherein, her articles revolve around PsychoDrama (CBT & Drama tools)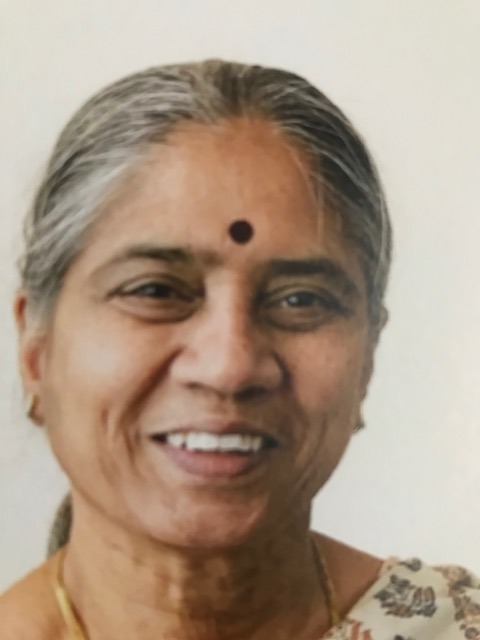 – Founder and Trustee Member of AASHRAY Trust and Principal of AASHRAY Special School at Sanpada
Mrs. Nagamani Rao is a veteran in the field of special education. She has been the Founder and trustee member of AASHRAY Trust and Principal of AASHRAY special school at Sanpada.Navi Mumbai for over 25 years.
She along with her peer trustee members established the school in 1995 and it has been a boon for over 100 special students. The school had a well equipped infrastructure and professional staff through which we fulfilled the needs of special children and trained them to become independent as they grow into adults.
Many of the students were also provided vocational training and were employed successfully. Mrs Rao also introduced the ABHA- Digital IEP in her school and is an IEP subject matter expert.
Art-based therapy sessions for our teachers on a pro bono basis.